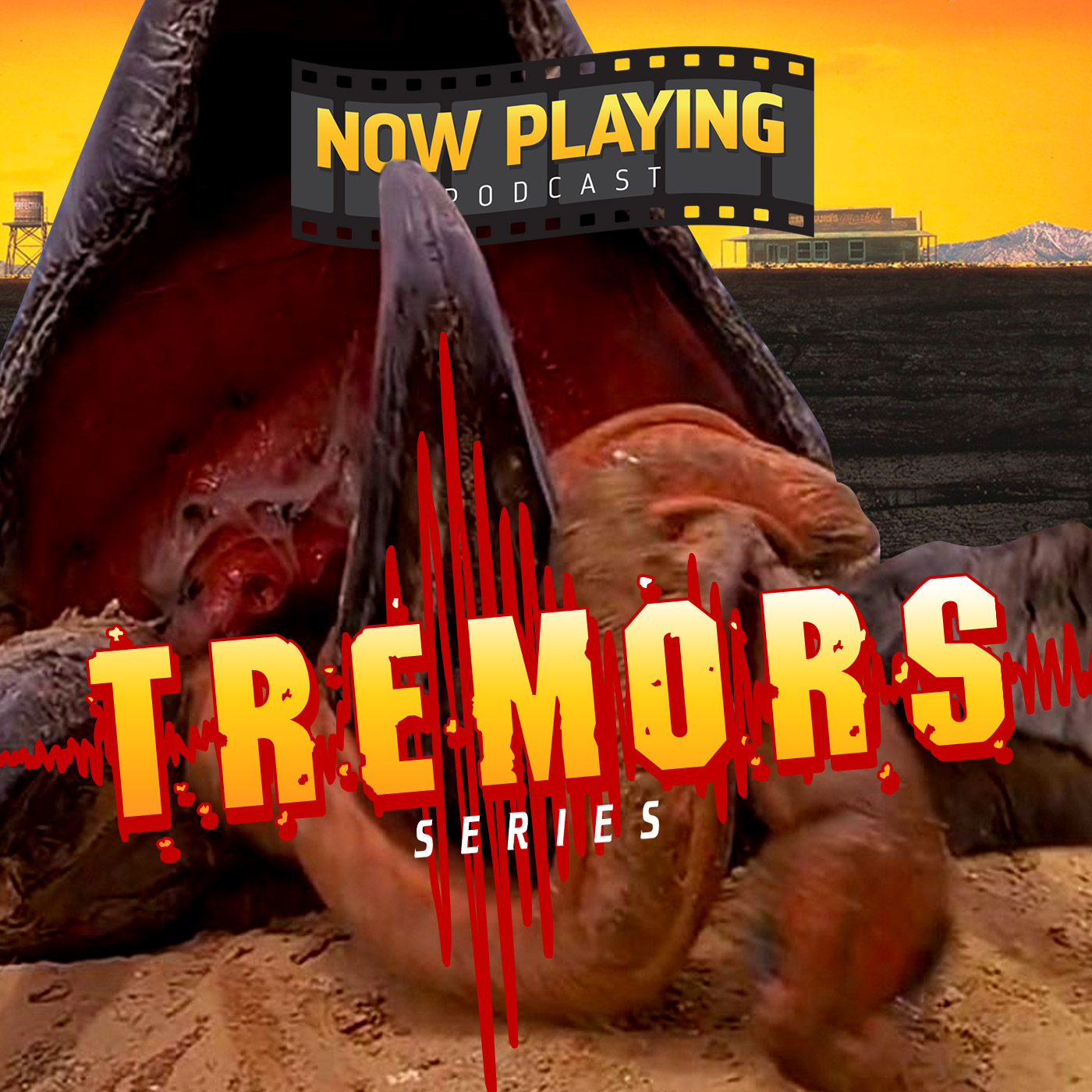 Tremors 3: Back to Perfection {Tremors Series}
Now Playing - The Movie Review Podcast - see all episodes
Michael Gross and most of the original cast head Back To Perfection, Nevada for more Graboid hunting in Tremors 3. Too bad the man-eating worms are now considered an endangered species, and Burt and the locals are mandated to capture the desert pests humanely or be evicted.  Is a flashy tour guide able to steer the franchise in an eco-friendly new direction?  And are the monsters still a blast once they mutate again, and take to the air with the power of their farts?  Arnie, Jakob, and Stuart aren't about to move from their lookout spot. Join them Now!  
Subscribe to new episodes
Subscribe to get an email every time this podcast publishes a new episode
Thanks for your interest!